---
---
"Deadline" Review
Deadline The opening scene of Dara Of Jasenovac, Serbia's submission to the International Feature Oscar race, gives a poignant hint of the horrors to come. The setting is rural Croatia in the 1940s. A large group of Serbian women and children are being marched to a train station by armed guards. Two Croatian women work in the fields, watching them fearfully, also cautious of their own fate. One catches the eye of a woman in the line who's holding a baby, understanding her pleading look. With one small, sad, wordless nod, an infant is left with a stranger, his mother knowing that the alternative will likely be far worse. Read More.
---
To date, cinema has rarely touched on the deeds of the Ustaše. This is an impressive attempt to tackle the subject head on, taking in multiple issues without overloading the viewer. Read More
---
SHARE
Extreme situations warp our experiences. When you are a prisoner in an extermination camp, there are no insignificant actions. Every action is a delicate existential decision to survive the day, survive the next minute; every step becomes monumental. Those actions become even more challenging when your family is in the same death camp as you. Dara of Jasenovac depicts the hardships faced by a young girl as she tries to survive an extermination camp while protecting her baby brother. Read more.
---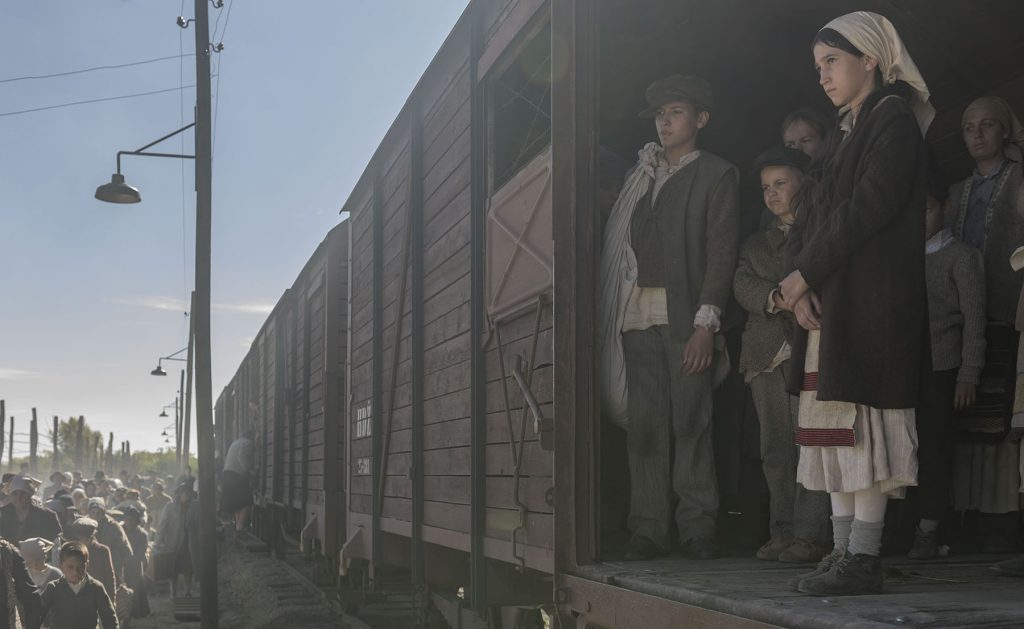 I don't normally associate the Balkans with some of the greatest atrocities the world has ever seen, so I was interested in reviewing Dara of Jasenovac, a film whose goal is to give a voice to those victims some of us may not even know about.
---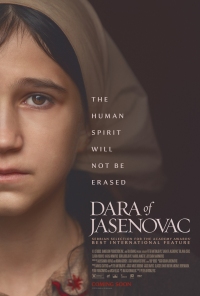 The nationalism and genocide of fascism weren't exclusive to Germany during World War II, and Dara of Jasenovac presents a fictionalized account, based on survivor testimonies, of the concentrations camps in the so-called Independent State of Croatia. The targets for forced labor and systematic murder were, like with the Nazi's genocide campaign, Jews and the Romani people, but specific to the Ustasha government of Croatia, ethnic Serbs were also included on the list of the "undesired." Read More
---
Director Predrag Peter Antonijević ("Savior") shines a light on a little known part of WWII history from the point of view of a young girl in a meticulous and artfully shot production that tells a tale so bleak, "The Painted Bird" seems less relentless in retrospect. Although the film is fiction, screenwriter Natasa Drakulić, who lost family members in Jasenovac, took every event from historical records so everything seen here is accurate (although according to the press notes, the film's most horrific scene, a torturously sadistic 'game' of musical chairs, was known to have happened with children rather than the grown men Antonijević uses and still had difficulty shooting). Read More
---
For people who are not Serbian, the appalling story of the Croatian Ustaše-run Jasenovac concentration camps during World War II is almost unknown. Director Predrag Antonijević and screenwriter Nataša Drakulić, a Serbian from Croatia who lost many family members in the camps, tell this story from the point-of-view of 10-year-old Dara Ilić. Read More.
---